Restoring Nature's Beauty
About Turnbull Environmental
TEI specializes in providing cost-effective environmental solutions and offers a complete range of services specific to restoration and construction activities in sensitive ecological communities. Our experience includes wetland restoration, enhancement and creation, erosion control, earthwork, shoreline stabilization, and installation of weirs, culverts and sheet piles. In addition, we offer experience in providing infrastructure improvements such as storm water management ponds and systems, decks, docks and concrete work, parking lots and other site development needs.
TEI has successfully completed over 50 government contracts since 2001, all within the expected timeframe and to the full satisfaction of our clients.


TEI provides clients with a combined 50 years of experience in the regulatory and environmental restoration field, numerous private and public agency contacts, and a well earned (and maintained) reputation for quality, affordability, and commitment to customer service. We have never left a project unfinished or a customer unhappy – every one of our clients can and will provide a positive recommendation of our work.
Company Mission
To be an established leader in the environmental restoration and mitigation field by providing quality construction services and personnel, attention to detail, timely completion of projects, and guaranteed customer satisfaction, without filing claims.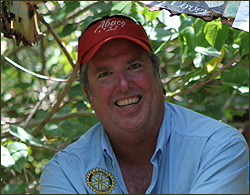 Richard E. Turnbull, President
Rich Turnbull (M.S. Wildlife & Wetland Ecology) has over 27 years of experience in managing multi-million dollar programs and projects that have benefited Florida's natural communities and associated fish and wildlife resources. After a successful and rewarding career with two state natural resource agencies, Rich began his own company in 2001, specializing in wetland mitigation, environmental restoration, and ecological and wildlife assessments. Rich is the lead project manager on all TEI projects, and is highly trained and experienced. Rich is professionally designated as a Certified Wildlife Biologist, a Professional Wetland Scientist, and a state certified contractor. TEI has partnered with a number of agencies and companies to provide turnkey solutions to permitting and restoration needs, and has built a reputation for quality work completed within the client's timeframe.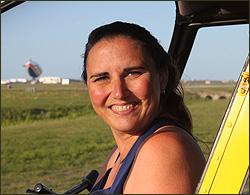 Marie R. Turnbull, Secretary/Treasurer-Office Manager